SEO Rockstars 2022
SEO Rockstars 2022
Welcome to the news site of the SEO Rockstars 2022 conference.
The conference takes place in Dallas, Texas, and we will be uploading news articles here to cover the events of the condeference.
Dori Friend, the creator of the conference SEO Rockstars 2022, says something along these lines in her website: My pride is in finding the underground ninjas that do amazing things, but stay close to their caves. It's a joy to lure them and have them share their treasures with me.
In addition to the many underground SEO's that we speak, some of our incredibly big NAMES have been invited to speak at this event. More Info on each speaker and their topic coming soon**
Conference closing in. Dori Friend sends out info about app
With just 3 days to the start of the conference, Dori Friend today sent out information about the app that all the speakers have acces to.
Posted by Jesper Nissen on 2022-11-07
Jesper Nissen confirmed to talk about cloud stacks for local seo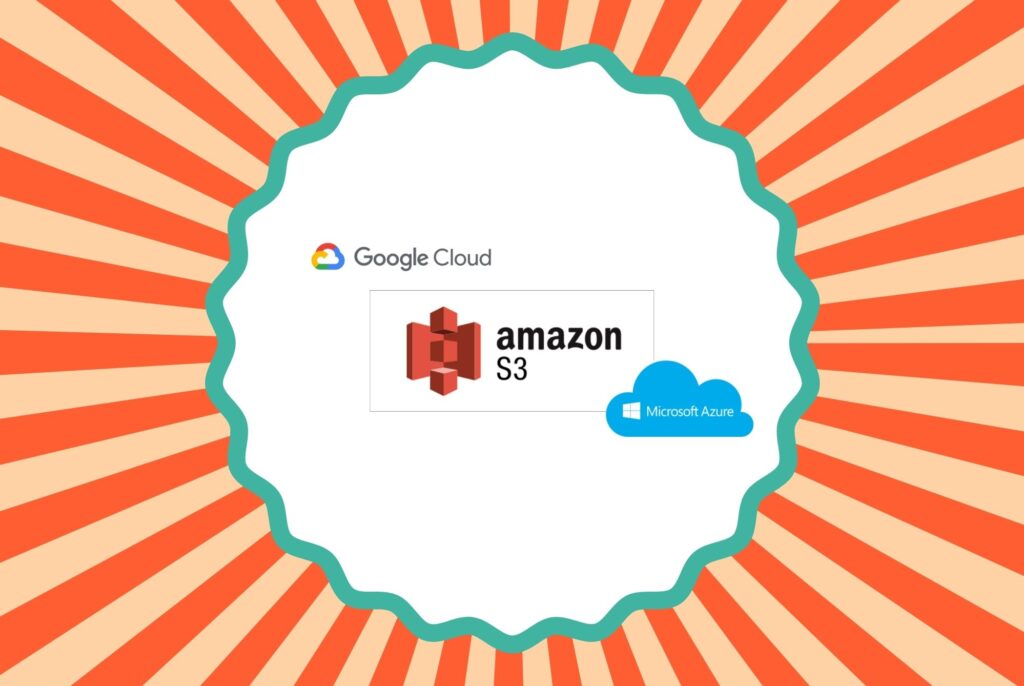 Jesper Nissen is taking the long trip from Denmark to talk about how he does cloud stacking
Posted by Jesper Nissen on 2022-10-21
Chris Palmer claims a top spot on google with a Youtube video
Chris Palmer, the Youtube seo superstar, has just taken on of the top spots of Google for the search term SEO Rockstars.
Posted by Jesper Nissen on 2022-11-06
Thursdays Program for the SEO Rockstars Conference
9:00 - 10:00 AM Lisa Parziale
Why SEO is Not Enough - The #1 Reason Your Customers Quit and How to Ensure They Never Leave (And Pay You More)
What You Get: Landing SEO customers is not easy and helping them see your value is even harder. Imagine if your phone rang only with customers calling to tell you how happy they are with the results you are getting them! If you have churn in your business or pull your hair out with difficult customer calls, making you want to quit SEO, this presentation will change your life.
10:00 AM - 11:00 AMNick Jordan
0 to 1,500,000 Organics/Month With JUST Content
What You Get: Nick explains his tep by step guide on how we grew an A16 portfolio company from 0 to 1,5000,000 organics/month, and a seed stage to a $210m series B valuation from the #1 VC firm, A16. Without backlinks, without technical stuff – just great content.
Bruno Souza
11:00 - 12:00 PMBruno Souza
Mastering CRO + SEO - How to Deliver 200% More Results While Actually Working Less & Getting Paid More
What You Get: Learn how you can maximize your results with the powerhouse combination of CRO and SEO. Bruno will share how you can add 50-300% increases in revenues within 1-3 weeks. Get step by step SOPs to get you started on your journey to getting paid more while working less.

1:00 - 2:00 PM Lee Witcher
SEO Through The Eyes Of A Tester
What You Get: Google is having problems scaling. How does that affect testing and SEO? You'll learn the tipping point of when techniques like correlation, meta studies, and others generate good information and when might they mislead.
2:00 - 3:00 PM Carolyn Holzman
Applied Forensic SEO - A New To Me Site
What You Get: Carolyn shows you what to do if you have a new client or a new agency client whose website history is unknown (or no one wants to own up to it) and not ranking well. She walks you through her process of discovering the history and issues many other SEOs don't find. She'll also provide a forensic checklist.
3:00 - 4:00 PMChris Palmer
Real Results Backed With Testing For Game Changing Local That Moves The Needle
What You Get: Chris is all about Local SEO. He will be talking about game-changing local SEO tips and tricks backed by real results, plus other SEO tests conducted related to maps and local rankings.
4:00 - 5:00 PM PSTMichael Merlino
The Underground "Brand" Secrets That Slingshot Google Rankings In 2022
What You Get: Mike will show you his nuanced approach to brand elements as they relate to SEO. Learn more about his simple and effective brand signals approach that Google eats like candy on Halloween night.
Fridays Program for the SEO Rockstars conference
Saturdays program for the SEO Rockstars conference
9:00 - 10:00 AM Barry Rolapp
Real The Web At Its Core: CWV For Beginners
What You Get: Barry knows The Core Web Vitals reports and audits can be quite heady, especially for beginners. Get to know which important metrics to focus on plus how to facilitate more productive conversations with your developers when it comes to the technical aspects of SEO.
10:00 - 11:00 AMDanny Rios
Using Automation to Be An SEO Hero While doing Zero!
What You Get: Imagine spending 10 minutes entering a few pieces of data and the rest of your onboarding and client nurturing is handled for the first 6 months. Learn simple automations that can create a superior customer experience from start to finish and simplify your life.
11:00 - 12:00 PM PSTJesper Nissen
Cloud Stacking For Local SEO
What You Get: See how Jesper does Cloud Stacking for local SEO. Get to know his strategies to rank and promote sites using the cloud stacking method.
1:00 - 2:00 PM Derek Booth
Finding Keywords With The Default Google Ads Setup
What You Get: Learn how keyword research should be done. Discover some excellent keywords very quickly, and get instant, actionable tips on how you can find niche phrases that can make the most differences to your marketing and SEO campaigns.
2:00 - 3:00 PM Honey Witcher
Advanced SEO Strategies Using Tested & Correlational Data
What You Get: There are endless amounts of data and resources available to help you improve your SEO. Honey goes through how to look at the data available to you, and figure out what it all means. You will then find opportunities that may lead to relevant and profitable search traffic.
3:00 - 4:00 PM Elisabeth Samuels
Web Design With An SEO Spin
What You Get: Web designers and SEOs often have had clashes when it comes to how a site should be. In this presentation, Elisabeth shows you how both disciplines can work and learn from each other, as well as evaluating both disciplines from a marketing perspective.
4:00 - 5:00 PM Chris Labbate
How to Implement an Entity SEO Strategy
What You Get: Learn how to implement entities, schema, and other semantic strategies. Learn how to implement them and add them to your SEO strategy to gain top rankings in Google.
SEO Rockstars 2022
The speakers
9:00 - 10:00 AM Marty Marion
The Power Of Search Engine Positioning
What You Get: Marty will be presenting a unique and provocative look at how positioning and the psychology of consumer and client decision-making impacts SEO, and why the application of buying intent needs to be turned upside down. It's guaranteed to shake things up.
10:00 - 11:00 AM Brock Misner
Expand Your Online Presence
What You Get: Learn how you can rank your site with different tips gained from Brock's 13 years of experience and how you can expand your exposure online, not just in search.
11:00 - 12:00 PM Ted Kubaitis
Minimum Viable SEO: Building SEO Frameworks That Succeed By Removing Everything You Don't Need
What You Get: Ted Kubaitis has over 20 years of SEO experience and definitely knows what he is talking about. Last year, Ted said he wouldn't share this information, but now here he is in SEORockstars to tell us all the most valuable lessons he has learned. His presentation will teach you skills and give you a new perspective on SEO while pointing you in a direction to take your own SEO to the next level.
1:00 - 2:00 PM Lissa Duty
Assess Your Google Business Profile
What You Get: Every business needs to consider Google Business Profile optimization if they want to consistently reach local consumers. Lissa walks you through her online presence sel assessmnet to get a clear picture of the visibility of your current Google Business Profile (GBP).
200 - 3:00 PM Dixon Jones
Why most Keyword Research Is Wrong (And How To Do It Better)
Dixon Jones is the CEO of Inlinks.net. You will learn how to curate a better keyword research audit at both site level and page level, how to leverage Google Suggest and competitor data in Keyword research, how to group your keyword research into logical topic clusters, and a lot more. After his talk, you will write better content and know why you are writing better content.
3:00 - 4:00 PM Clint Butler
Bringing Together The Pieces
What You Get: Clint Butler is our top SEO guy for a reason. All these SEO talks about different topics, all these tips and tricks we've learned so far, how do you proceed with them? Which one should you prioritize first? Clint will go over some of the puzzle pieces and the results you can get by thinking strategically, not tactically.
4:00 - 5:00 PM Craig Campbell
Black HAT SEO Tricks
What You Get: You will learn some of the most up to date " Black Hat SEO " tricks and what is working in 2022. Craig loves to try and test different methods and will be sharing what is working currently aswell as sharing some amazing stories.